Services
Audio
The Stewdio provides the highest quality and fastest post-production sound design and audio mixing for television and film, web, and radio production. We have experience in almost every area of audio production: video and film production and post-production sound, music recording and mixing, live television mixing, sound reinforcement, and acoustical design.
We exclusively use Pro Tools 2023 Ultimate with Avid audio hardware for the most advanced digital audio experience. We mix using Genelec Professional Studio Monitors calibrated to strict Dolby standards.
Audio mixing in all popular formats: Stereo, Mono, LCR, LCRS, 5.0, 5.1, and more.
130,000+ Sound Effects instantly searched and imported into your ProTools session using Soundminer Librarian. Much of our SFX library are sounds Blaine has recorded and collected during has vast career.
Voice-over and foley recording.
Source-Connect and ISDN internet remote recording.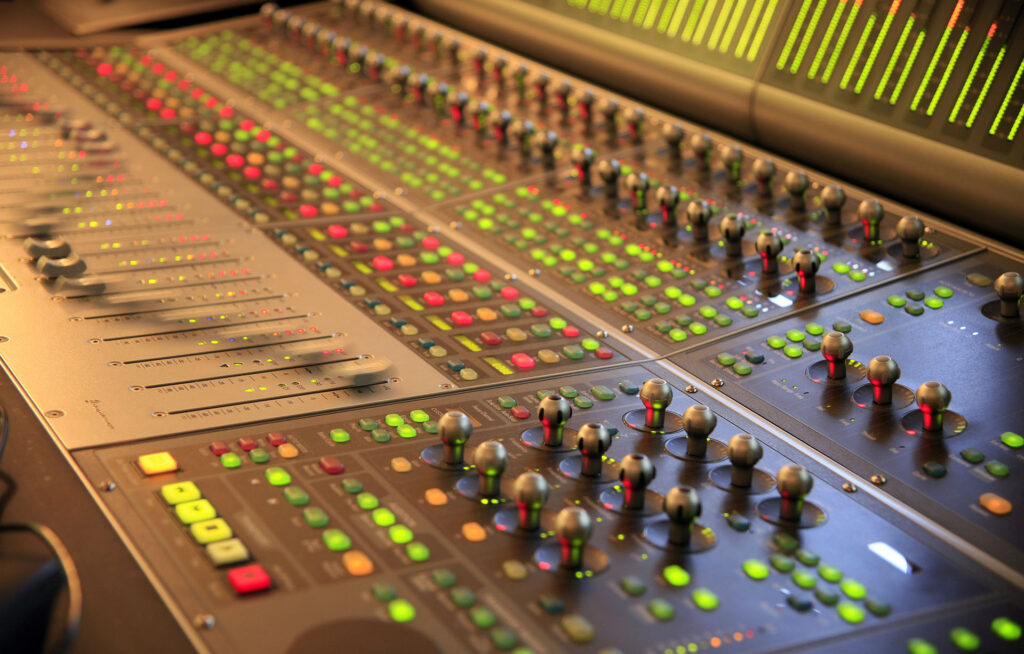 Video
We use professional grade video editing software and the latest Adobe Creative Suite to produce award winning productions in Standard and High Definition.
As a side service, we create memorial, family reunion, wedding and other special event videos. We take your VHS or digital home videos, 8mm movies, still pictures or slides and artistically create a special video production for yourself, your family, or an upcoming wedding, reunion or other event.
Equipment
For those who dare, it's about to get technical.
Audio
ProTools 2023 Ultimate with Avid D-Command mixing surfaces for fully automated 5.1 mixing.
Soundminer for our SFX librarian, which has 130,000+ sound effects instantly important into ProTools for extremely fast sound design work
Durrough metering and Genelec Monitoring
The latest ProTools plug-ins – Izotope, Nugen, Waves, etc.
Video
Avid Media Composer Ultimate
Blackmagic Resolve
Adobe Premier
The latest Adobe Creative Suite Apps
Boris FX, Mocha Pro, Anthropics, etc. video FX and enhancement for a great visual experience.